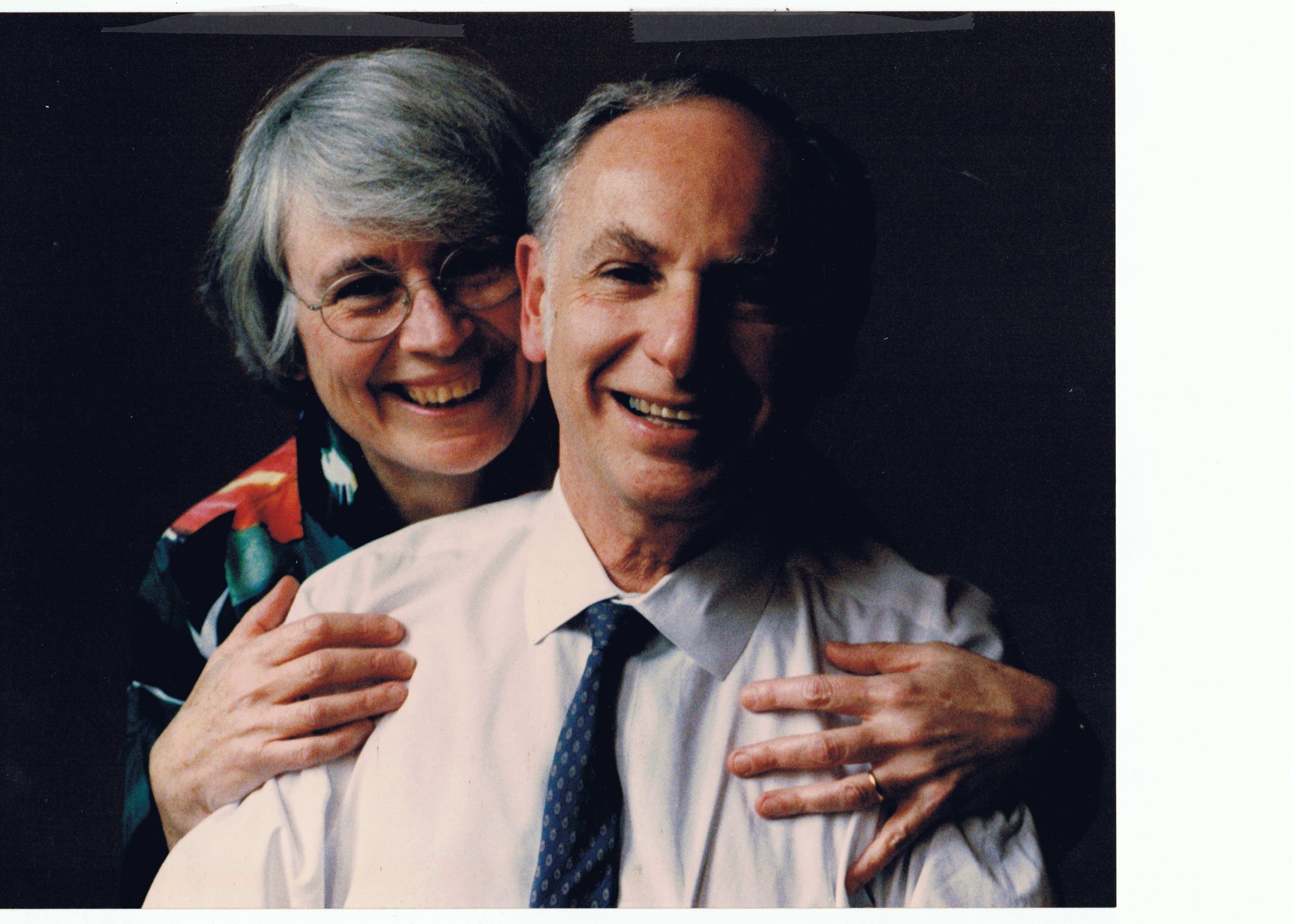 A $25,000 contribution from entrepreneur and mental health advocate Neil Seeman to the Investigative Journalism Bureau, matched by the Dalla Lana School of Public Health, boosts the IJB's investigative reporting
The Mary and Philip Seeman Mental Health Investigative Journalism Fund is being launched to support the Dalla Lana School of Public Health's Investigative Journalism Bureau. This fund will enable the IJB to further its work in unearthing the structural difficulties and finding novel solutions to the youth mental health crisis.
A new fund, launched by 'Big Data' entrepreneur and mental health advocate, Neil Seeman, will advance the Bureau's inaugural project, Generation Distress, along with other projects related to mental health.
"In addition to their life-long commitment to foundational mental health research, my parents championed the importance of broadly communicating their research findings and forging strong alliances with grassroot organizations," said Neil Seeman, Chairman and founder of RIWI Corp..
"They knew that investigative journalism was a powerful research tool; prior to his scientific career, my father was editor-in-chief of his Montreal high school yearbook, the Baron Byng Echo, and my mother, in university, regularly wrote for the McGill Daily," Seeman added.
Seeman previously supported the IJB by using RIWI's research platform to survey the mental health concerns of 6,000 post-secondary students across North America. The resulting study informed much of Generation Distress and its results have led to several research papers already. The project was a finalist for the prestigious CJF Jackman Award for Excellence in Journalism in 2021.
"Neil has been a key figure in helping us develop the collaborative model that defines our journalism. This contribution speaks to the deep and ongoing commitment he has to impactful public interest research," said Robert Cribb, the IJB's founder and director.
Seeman was recently named a Senior Fellow at the school's Institute of Health Policy, Management and Evaluation (IHPME), as well as an academic advisor at the IJB. He has authored hundreds of articles in global major media publications, more than 25 peer-reviewed journal papers, as well as several books and monographs. His expertise in and commitment to mental health, public health, and student training are what led to his ongoing and generous support, philanthropically and intellectually.
"Neil's close involvement with the Investigative Journalism Bureau is a real confirmation of how much we can achieve by combining the disciplines of investigative journalism with the disciplines of advanced public research and academic study," said Robert Steiner, director of the Dalla Lana Fellowship in Global Journalism and an assistant professor at IHPME.
"He's already helped us change the way we report on mental health, and this gift will only accelerate our progress."
The fund is named in honour of Seeman's parents, Mary and Philip, who both had long and distinguished careers, closely tied to the University of Toronto.
Dr. Mary V. Seeman, OC, MDCM, DSc, is Professor Emerita in the Department of Psychiatry at the University of Toronto, whose pioneering research into women's health and serious mental illness have resulted in more comprehensive treatment of schizophrenia with impacts on the prescription of antipsychotic medication, on parenting support, and on illness staging in women.
Dr. Philip Seeman, OC, MSc, MDCM, PhD, DSc spent more than 50 years studying mental illness and the brain. His discovery of the role of the dopamine D2 receptor paved the way for a deeper understanding of the biology of schizophrenia and its treatment. His research and his very influential publications have helped to promote recovery and reduce stigma across the globe; they continue to inform today's science.
Dr. Philip Seeman became an Officer of the Order of Canada in 2001 for his pioneering work in schizophrenia. He died in January, 2021 at 86 years old. Dr. Mary Seeman was named an Officer of the Order of Canada in 2006.
Seeman's $25,000 donation is being matched by the DLSPH through its Faculty Matching Program, doubling the impact of this generous contribution.
The Mary and Philip Seeman Mental Health Investigative Journalism Fund will provide much-needed resources to support the Dalla Lana School of Public Health's IJB as it furthers research and knowledge translation activities in the area of mental health.