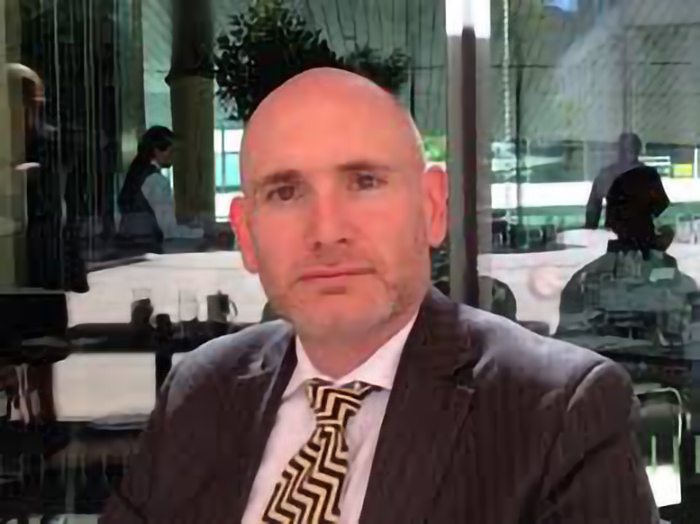 Neil Seeman, founder, Chair and CEO of global trend-tracking and predictive analytics firm RIWI Corp., is joining the Investigative Journalism Bureau as a senior academic advisor.
Neil was recently named a Senior Fellow at the Dalla Lana School of Public Health's Institute of Health Policy, Management and Evaluation (IHPME).
In this senior academic advisor role with the IJB, Seeman will be working with students, academics and journalists on IJB research projects, delving into a wide range of public interest issues. He will also bring his deep knowledge of global data collection and analysis to IJB's unique collaborative model which brings together journalists, academics and data innovators with a shared goal of publishing high-impact public health research.
Seeman and his colleagues at RIWI recently conducted a survey of 6,000 post-secondary students across North America in collaboration with the IJB, capturing the thoughts of "quiet voices" who do not typically respond to surveys or post their opinions online. The findings featured prominently in Generation Distress, the IJB's inaugural series which investigated North America's burgeoning youth mental health crisis. The series was recently nominated for the Canadian Journalism Foundation's Jackman Award for Excellence in Journalism.
"The Investigative Journalism Bureau at the Dalla Lana School of Public Health combines the very best of impact-driven global public health and investigative journalism to find untold stories, to work with a sense of urgency, collaboration and curiosity and to focus on what is real to help save lives and livelihoods across the world," Seeman said. "I look forward to learning more from the super-creative minds whose early work in de-stigmatizing mental illness has given agency to people and families suffering from mental illness. By shedding stigma, we can seek to build a more inclusive, healthy society."
RIWI's survey tracked youth mental health outcomes before and during the pandemic in 2020 and found, among other things, nearly 30 per cent of students said they had considered self-harm and suicide due to mental health struggles. This was the first and most comprehensive study collecting data on self-reported post-secondary student mental health before and during the pandemic.
"We are blessed to have someone of Neil's stature advising our team, including student researchers and journalists who are key contributors to our projects," said IJB founder and director Robert Cribb. "He has already made remarkable contributions to our early work on youth mental health. We can't wait to explore ways in which his experience and insights can help inform our journalism and ground our work in research excellence."
Seeman is the author or co-author of hundreds of articles in global major media publications, more than 25 peer-reviewed journal papers, as well as several books and monographs.
"I am delighted to welcome Neil to the Investigative Journalism Bureau," said Prof. Adalsteinn (Steini) Brown, Dean of DLSPH. "Neil's innovative application of big data tools to digital spaces has helped governments, companies and academic researchers to better understand human behaviour. I am confident Neil will make a significant contribution to public health journalism."
RIWI was recently ranked as one of Americas' 500 Fastest Growing Companies by the Financial Times.
"The IJB is a key part of deploying journalism disciplines to shape a public agenda for better health –– by raising the visibility of those forces that shape our quality of life, but that many people don't see," says Robert Steiner, director of the Dalla Lana Fellowship in Global Journalism and assistant professor at the IHPME.
"Neil has been at this kind of work for years with RIWI and has helped us develop the approach we now take. Having him as a key part of the team will really help us advance our leadership in this new realm of impact."