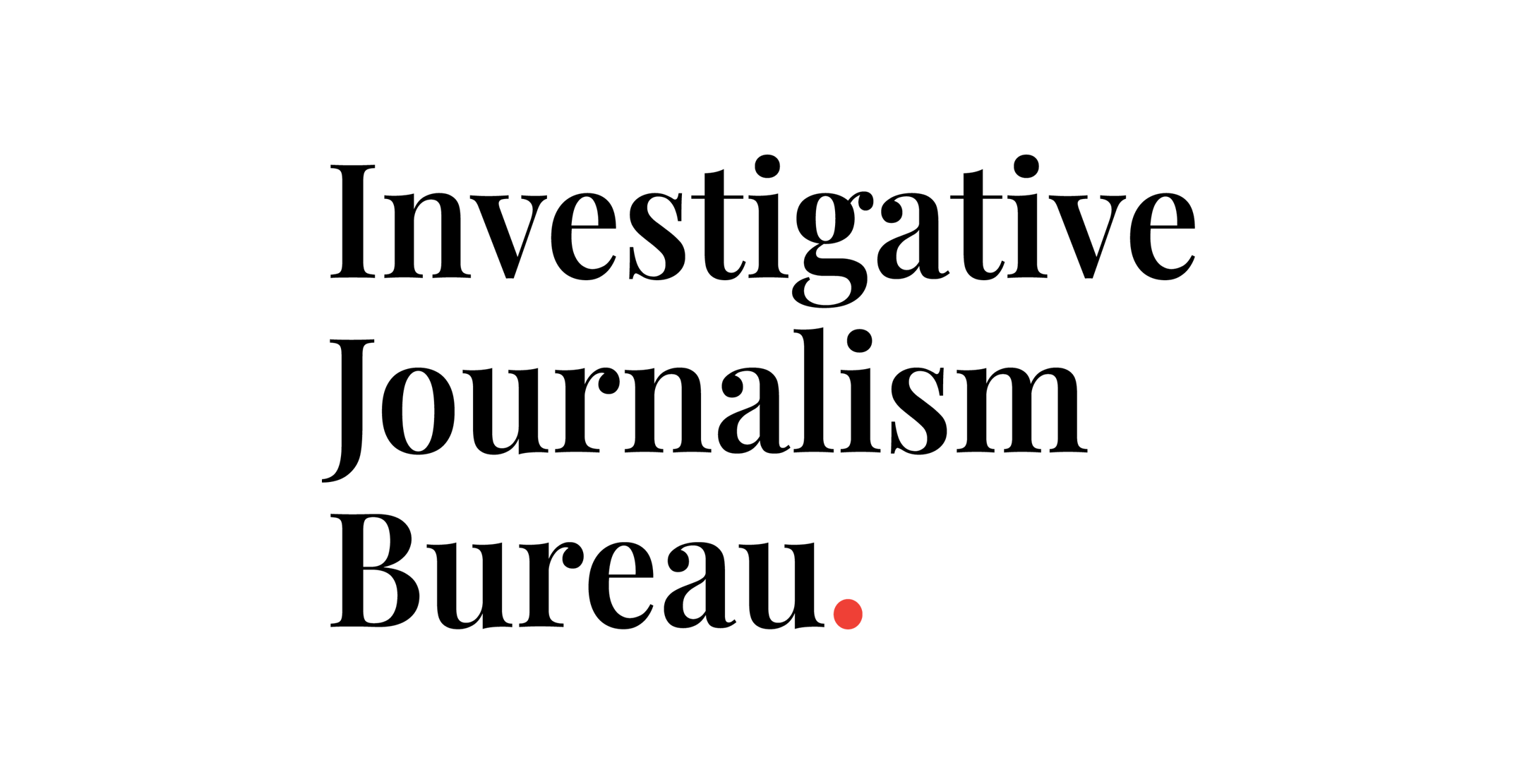 The journalists will join the IJB through two career-building programs, the Unifor Investigative Summer Internship, and the CJF-IJB Black Investigative Journalism Fellowship.
Three brilliant young journalists are joining the Investigative Journalism Bureau.
Thea Gribilas and Mariyah Salhia are this year's Unifor Investigative Summer Interns and will spend the next four months at the IJB, working on national- scope, public-interest investigations. Wendy-Ann Clarke is the inaugural CJF-IJB Black Investigative Journalism Fellow.
They were chosen from applicants from around the world, impressing the IJB's internship hiring committee and the CJF's Black Journalism Fellowship Program Jury with their dedication to the public good and passion for investigative journalism.
"I'm so excited to have the opportunity to work with such a talented group of people on really impactful stories," said Gribilas, who was recently The Eyeopener's news editor. "I'm very much looking forward to what the summer brings."
Mariyah Salhia, whose work has appeared in The Globe and Mail and the Toronto Star, said she's looking forward to learning investigative techniques while working at the IJB. 
"I'm excited to be a part of this dynamic team of journalists, doing such important work," she said.
This is the third year that Unifor, Canada's largest private-sector, has supported the IJB's summer internship program.
Clarke, a freelance journalist who currently works at The Catholic Register, will spend six months working at the IJB beginning in September 2022.
"This fellowship is an exciting opportunity for me to grow my skills in hopes of bringing greater depth and diversity to the investigative journalism field within the context of sport and beyond," she said.
She will be honoured at this year's CJF Awards ceremony, and has covered a wide range of topics and issues, from the 2016 Paralympic Games in Brazil to NBA players uniting against racism, to how Nova Scotia's history of discrimination still affects the province today. Her work has appeared in The Catholic Register, CBC and the Toronto Star, among others.
"I look forward to squeezing every ounce of juice from this opportunity," Clarke said.
The fellowship position, which comes with a competitive full-time stipend, is supported by Unifor and The Jay and Barbara Hennick Family Foundation.
"In a world where young women face all too many barriers to accessing employment in journalism, this program lifts talent up and ensures diversified voices in Canada's news outlets," said Unifor Secretary-Treasurer Lana Payne. "It is a project of utmost importance to ensure quality news for Canadians, and is an essential part of a functioning democracy."
Unifor increased its commitment to the IJB this year, making the internships among the highest-paid in the country. The salaries for each four-month position rose by 30 per cent, to $13,000 from $10,000.
"We're humbled by the support of organizations like Unifor that believes in the IJB's mission," said Robert Cribb, founder and director of the IJB. "Programs like these bring new perspectives and experiences to our newsroom, help build careers and expand the light we shine on undercovered issues."
The IJB's internship hiring committee includes IJB Director Cribb and investigative journalists David McKie and Martha Troian.
"For the second year in a row, it was a privilege to be part of a team that selected talented journalists from an impressive list of candidates," said McKie, deputy managing editor for Canada's National Observer and journalism instructor at Carleton University and the University of King's College. "These young professionals will bring their energy, hard work and dedication to investigations that will make a difference."
Last year's Unifor Summer Interns –– Inori Roy and Danielle Orr –– contributed to several projects while at the IJB. Roy, who is now the associate editor at The Local, investigated how Canada's laws are failing to address rising hate crimes and why Ontario's schools still have lead-tainted water. Orr, who is reporting for the Surviving Hate project with Humber College's StoryLab and freelance producing podcasts for CANADALAND, reported on why Indigenous youth struggle to find mental health support tailored to their culture. Orr also helped produce the IJB's first longform podcast episode.
-30-
2022 Unifor Summer Interns
Thea Gribilas is an award-winning journalist and third-year student at the Toronto Metropolitan University School of Journalism. Before the IJB, she worked as a news editor at The Eyeopener, Ryerson's independent student newspaper, where she wrote breaking news, conducted investigations and managed a team of volunteers.
Mariyah Salhia is a third-year student at the Toronto Metropolitan University School of Journalism, and a freelance journalist. Her work can be found in The Eyeopener, the Toronto Star and the Globe and Mail, where she worked on the Inside L6P project.
CJF-IJB Black Investigative Journalism Fellow
Wendy-Ann Clarke is a multimedia journalist with a passion for exploring the ways in which history, socio-cultural studies, psychology, and other disciplines intersect to bring greater understanding to contemporary news, sports stories and more. With a background in athletics as both an athlete and a coach, she has covered a wide range of sporting disciplines and reported on athletics during the 2016 Paralympic Games in Rio de Janeiro, Brazil. Clarke has bylines with several outlets including the CBC, Yahoo, and the Toronto Star. She currently works as a full-time reporter with The Catholic Register newspaper where she covers a wide range of news and human-interest stories including the ongoing Mount Cashel sexual abuse case, and follow-up features to the uncovering of unmarked graves at former residential schools. Clarke completed her undergraduate degree in psychology at York University and earned a diploma in sports journalism from Centennial College in 2016.