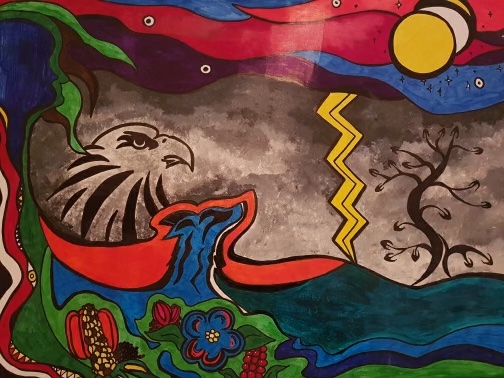 After struggling for decades with her mental health for most of her life, Jaclyn Carr has found resilience in found resilience in traditional drumming and singing.
But for many other First Nations youth in Canada, who suffer from some of the highest suicide rates in the world, culturally sensitive counselling and community healing practices remain inaccessible.
The IJB expands on reporting on Indigenous youth mental health issues first published in the Toronto Star in its first-ever long-form podcast episode.
In this podcast episode, you'll hear from reporter Danielle Orr as she details Jaclyn's story –– the struggles, triumphs and the traditional practices that helped her heal. Several renowned experts including Dr. Jeffrey Ansloos, an assistant professor at the University of Toronto; and Amy Bombay, an Anishinaabe associate professor at Dalhousie University, provide insights and context to the issues facing Indigenous youth and their mental health.
The podcast also sheds light on solutions and new ways to approach youth mental health issues in communities. Emma Elliott-Groves, a social worker and assistant professor at the University of Washington, discusses her research into mental health assessments which centre Indigenous knowledge and practices.
This story and podcast are part of Generation Distress, the IJB's ongoing series into North America's youth mental health crisis, which has published over 20 stories over the last year.
Listen to the episode:
This episode was reported by Danielle Orr, Declan Keogh and Robert Cribb. It was produced by Danielle Orr and Declan Keogh.
In addition the IJB's podcast, the Toronto Star's This Matters podcast is featuring this story on today's episode.
You can listen to their episode anywhere you get your podcasts or on their website.