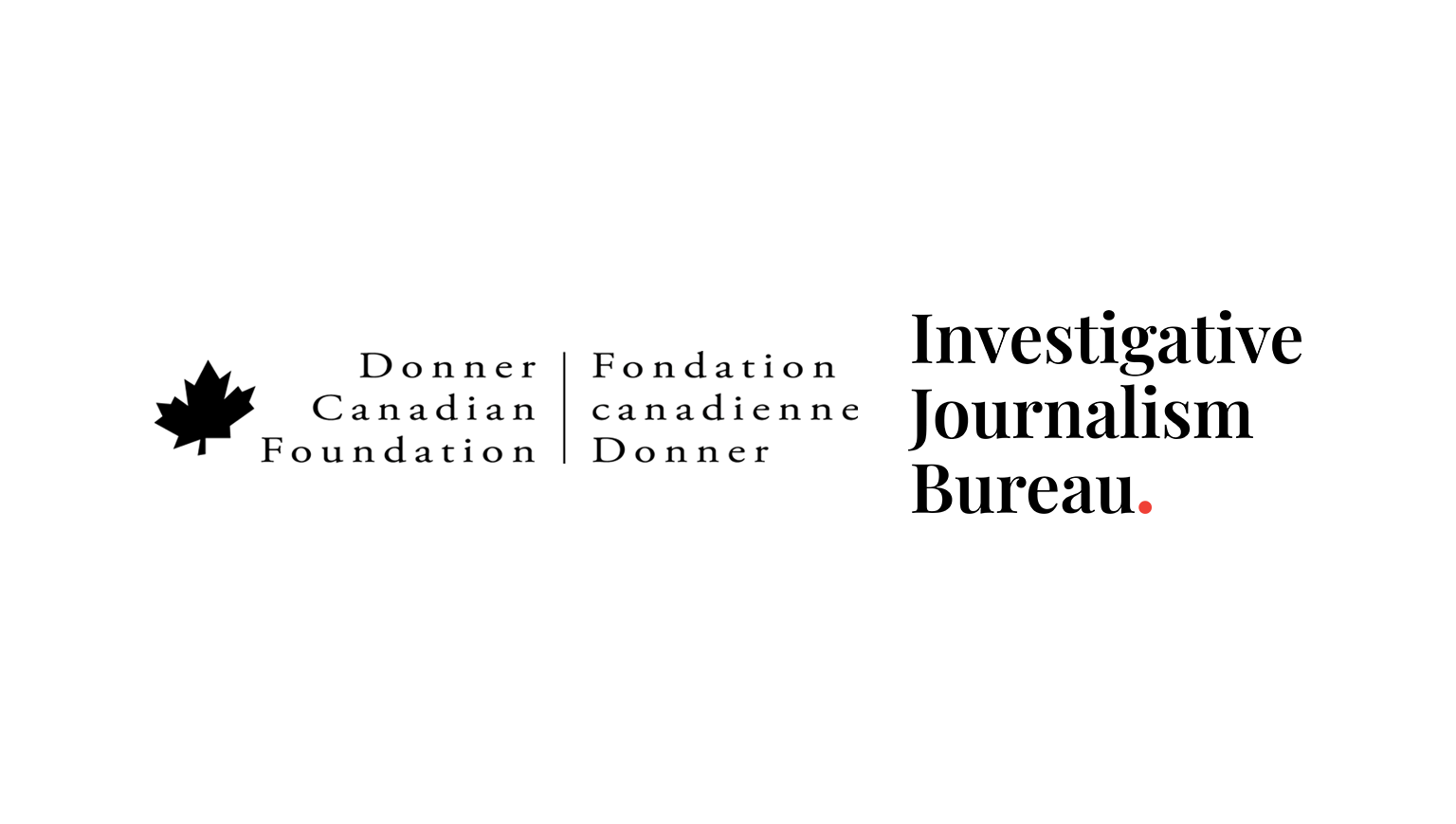 TORONTO — The Donner Canadian Foundation is continuing its generous support of independent investigative journalism with a second $20,000 contribution to the Investigative Journalism Bureau.
This ongoing support from one of Canada's most distinguished philanthropic organizations will continue to fund innovative, impactful journalism on matters of vital public importance to Canadians.
"Support like this two years in a row from such a prestigious organization is a remarkable show of confidence in the work we are doing," said Robert Cribb, the IJB's founder and director. "Our unique collaborative model –– bringing together journalists, academics and students to tell powerful, fact-driven stories –– is having a meaningful impact."
"This follow-on funding is a strong testament to the IJB's commitment to collaboration and interdisciplinarity," added Neil Seeman, a Senior Fellow at the Institute of Health Policy, Management and Evaluation, and a senior academic advisor with the IJB.
Now in its third year, the IJB has published dozens of stories with the Toronto Star and the National Observer which have won acclaim from academics, advocates, members of the public and policymakers. The IJB has led national coverage on key issues such as residential radon exposure, the toxic drug supply, and the state of mental health on university campuses.
Generation Distress, the IJB's inaugural project, delves into North America's burgeoning youth mental health crisis in a series of print, video and audio stories. The series was a finalist for the prestigious CJF Jackman Award for Excellence in Journalism. It also was a co-winner of the 2021 Mindset Award for Reporting on the Mental Health of Young People, announced at the 2022 Canadian Association of Journalists' conference.
Another investigation into the fatal impacts of Canada's increasingly toxic drug supply and the emergence of ultra-potent synthetic opioids on Canadian streets earned a 2022 Registered Nurses Association of Ontario Media Award for best in-depth feature.
And in June, the IJB won an award worth $100,000 (U.S.) from Northwestern University's Medill School of Journalism, Media, Integrated Marketing Communications and the Google News Initiative for a groundbreaking data investigation currently underway.
Based at the Dalla Lana School of Public Health, the IJB has also received generous support from philanthropists, the University of Toronto (Canada's largest university), the Toronto Star (Canada's largest newspaper) and Unifor (Canada's largest private-sector union).
ABOUT:
The Donner Canadian Foundation is one of Canada's most storied and important philanthropic foundations, contributing to projects which shape the Canadian experience. The foundation was established in 1950 by William H. Donner, and has contributed over $150 million to nearly 2,500 projects in Canada and around the world.
The IJB is a unique collaborative newsroom which brings together academics, journalists, editors, researchers and students to produce investigative journalism on matters of vital public importance while training the next generation of investigative reporters and researchers. By working on high-impact, multidisciplinary projects, students learn public advocacy, core journalism and ethical reporting skills, while serving the public interest by in-depth, contextualized examinations of important issues.