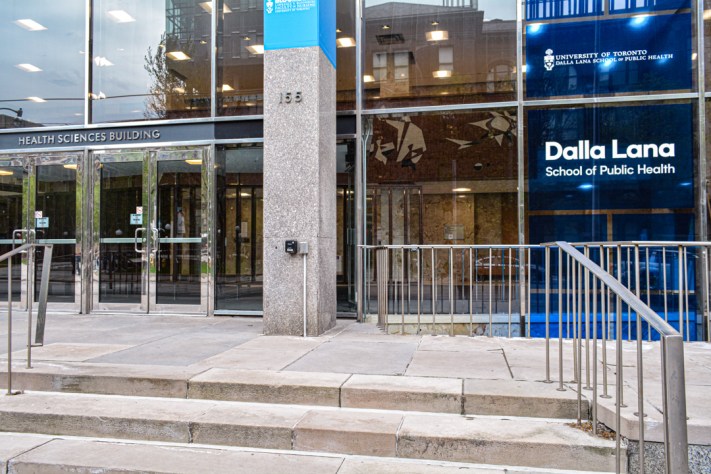 Article via The Varsity
Whether it's sitting in front of a television screen at home watching the daily updates on COVID-19 or reading about the latest developments of a potential vaccine in your copy of The Globe and Mail, the impacts of the COVID-19 pandemic rest at the core of current journalistic inquiry.
During this time of great uncertainty, we often find ourselves relying on journalists to provide us with updates on the status of public health and an insight into how society is adjusting to this new normal that is ever changing.
In this context, the launch of the Investigative Journalism Bureau (IJB) by the Dalla Lana School of Public Health at the University of Toronto will provide student journalists with the opportunity to actively contribute to the conversation by diving deep into the world of investigative journalism and working collaboratively with other journalists and academics. This initiative will support the transformation and growth of investigative journalism, particularly in the field of public health research.
Crafted by award-winning investigative reporter Robert Cribb, alongside Gerry Gotfrit, a Toronto business executive and investigative journalism expert, the IJB's investigative reporting will work closely with the school's Journalism and Health Advocacy Program, led by award-winning journalist and founding director of the Fellowship in Global Journalism Robert Steiner.
Launching collaborative initiatives such as the IJB highlights the powerful role that journalism holds in ensuring that Canadians are engaged and informed about important health concerns and queries that impact the country. Contributing to insightful discussions on how the work of investigative journalism can impact and evidently shape public policies, such as those aimed toward combating pandemics, is one of the key assets that the IJB brings to the table.
In the eyes of aspiring journalists, not only is working alongside established journalists and health professionals exciting, but the opportunity to potentially make a difference in influencing public health policy is evidently inspiring.
By combining the brainpower of established journalists and academics, as well as student journalists, the initiative put forth by the IJB also opens the floor for a variety of insights into public health issues coming from individuals with different positionalities. Focusing on timely topics in public health such as COVID-19 enables this trio of groups to work collaboratively in practicing investigative journalism skills to generate research and knowledge while discussing various approaches in influencing public health goals.
The IJB's journalistic mission operates as a powerful vehicle for change and critical reflection. It is not only an opportunity to think about the issues that currently shape our public health system, but also those outstanding issues present long before the outbreak of a pandemic.
Mélina Lévesque is a fifth-year political science and sociocultural anthropology student at Victoria College. She is an associate comment editor.